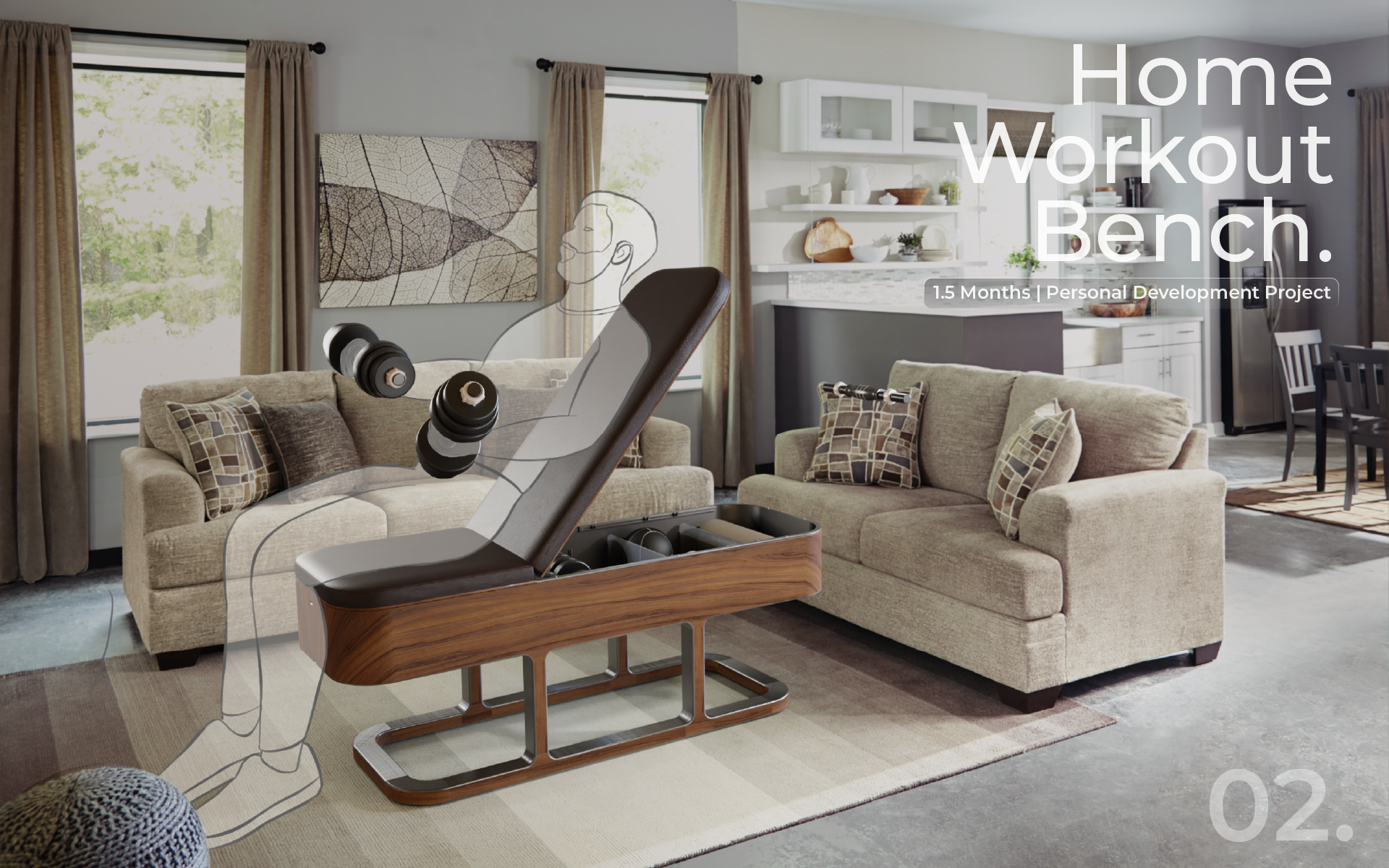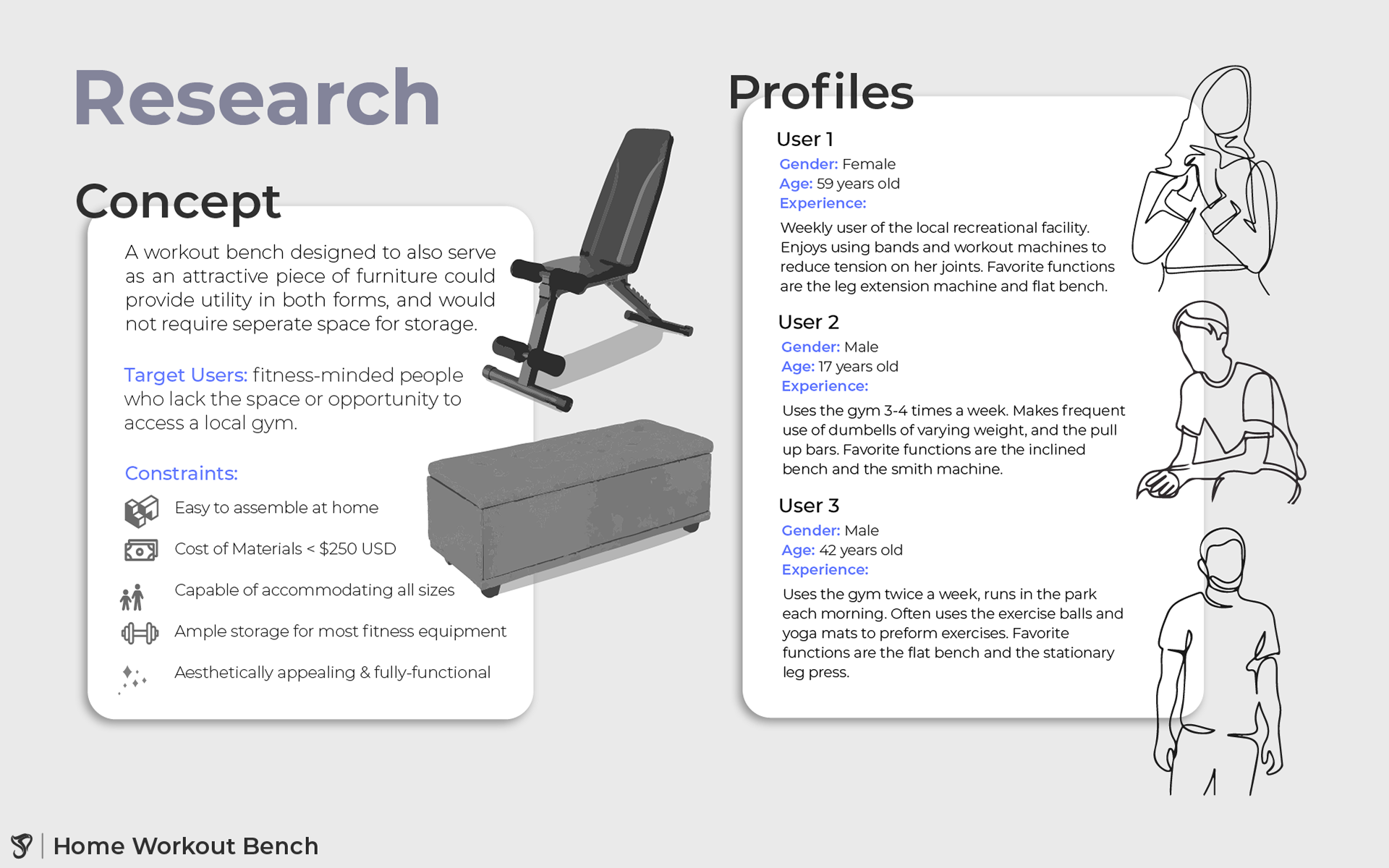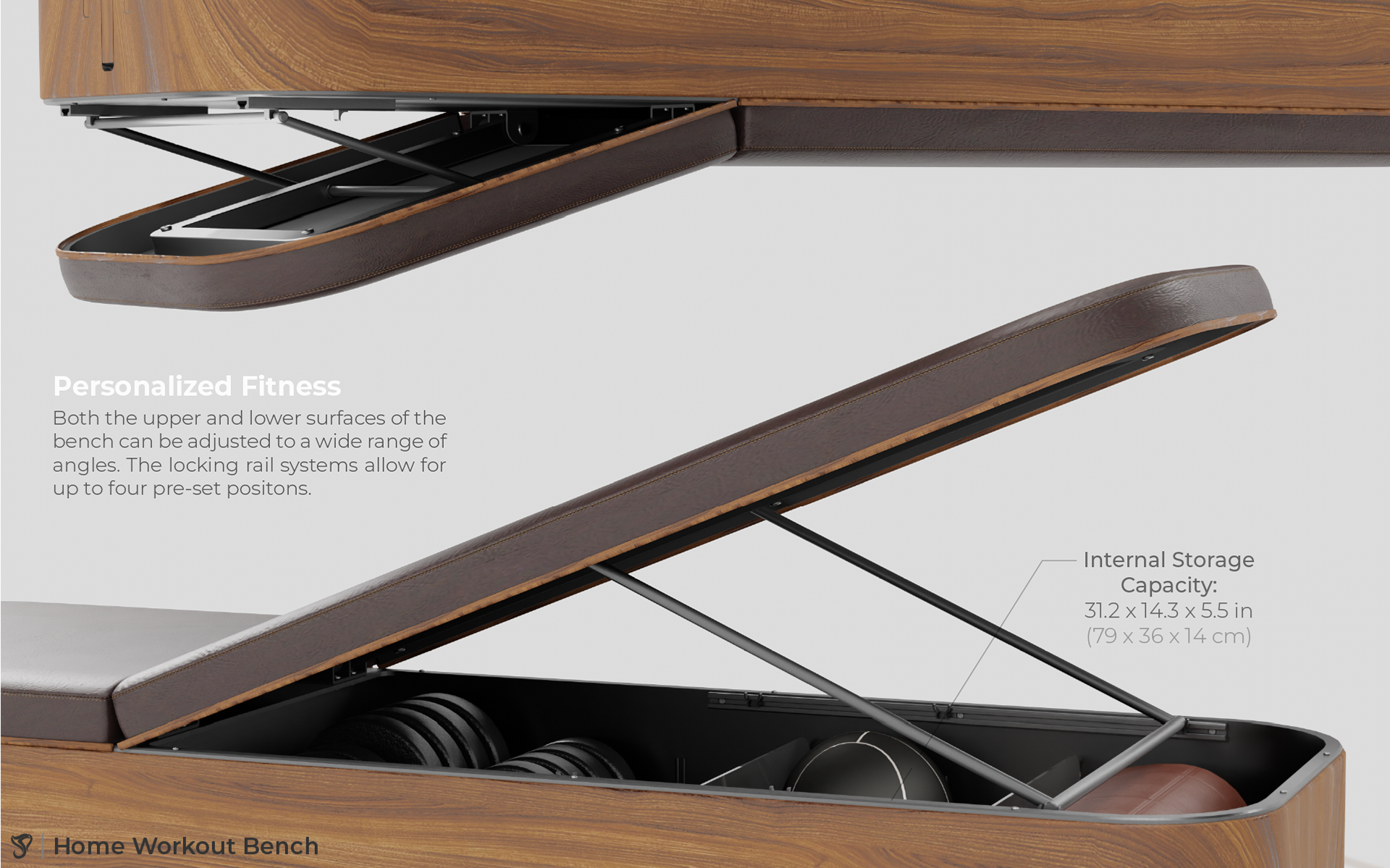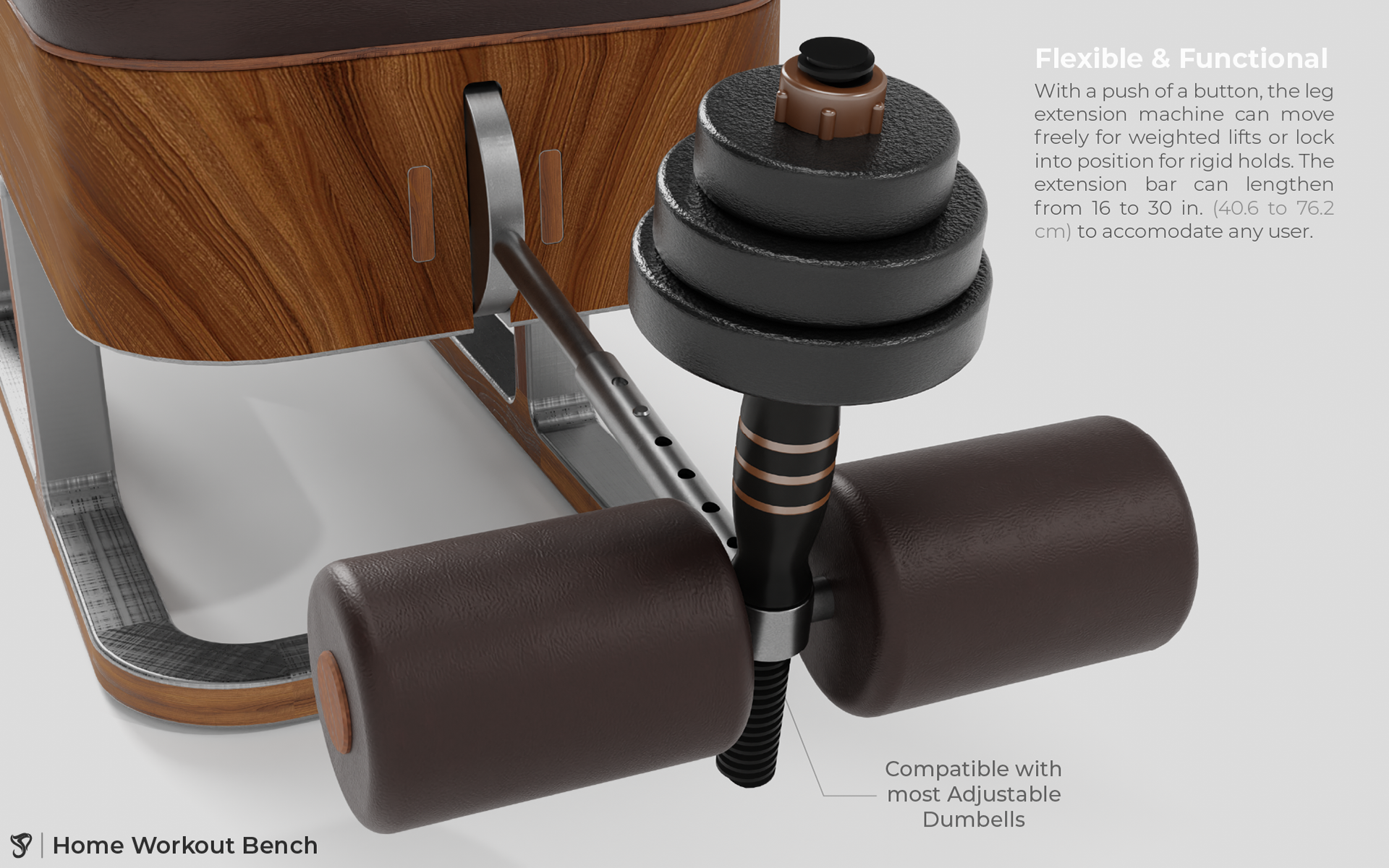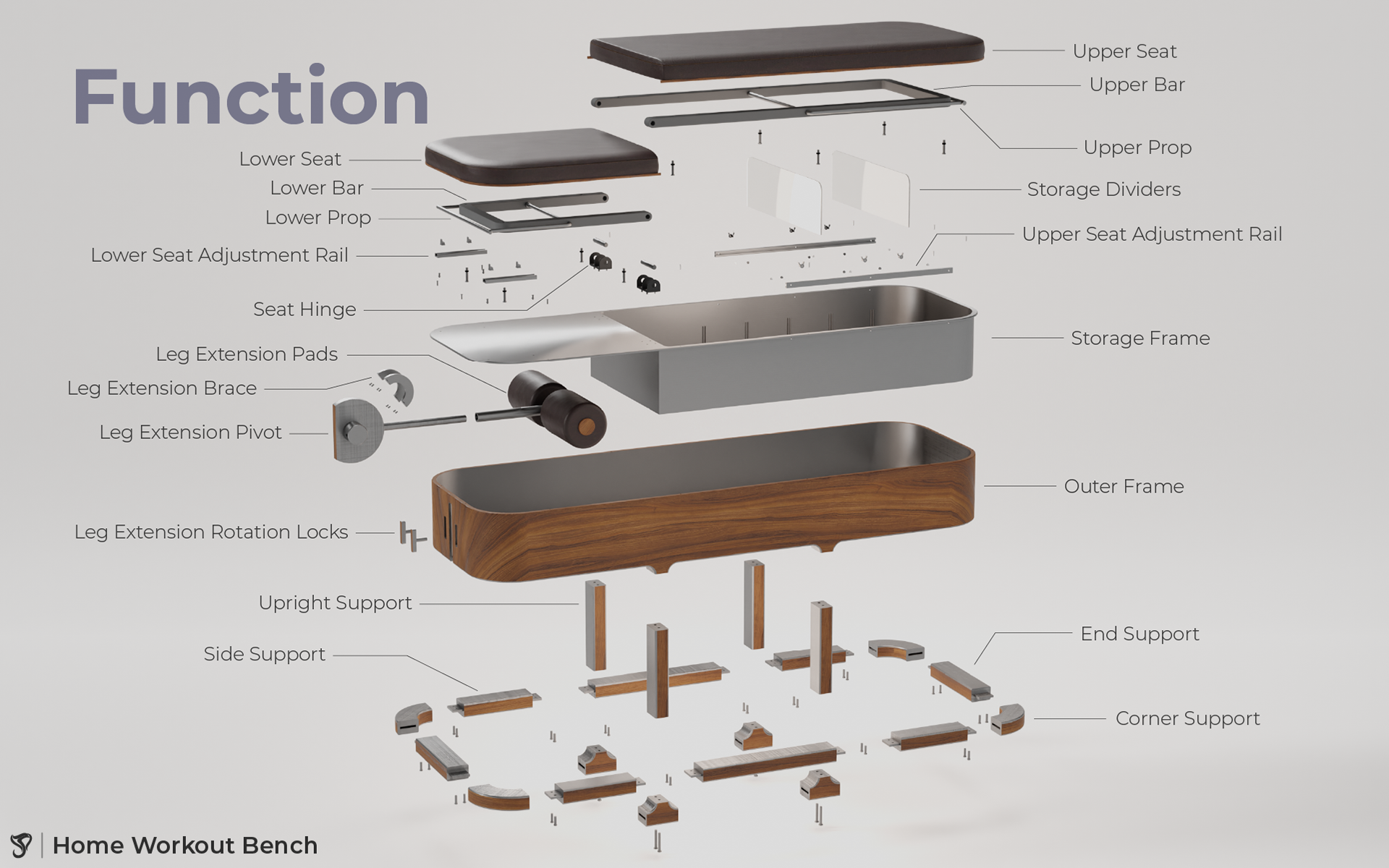 The FitLife Home Storage Workout Bench was inspired by a bench my father and I built during the beginning of the COVID-19 pandemic as many local gyms shut down.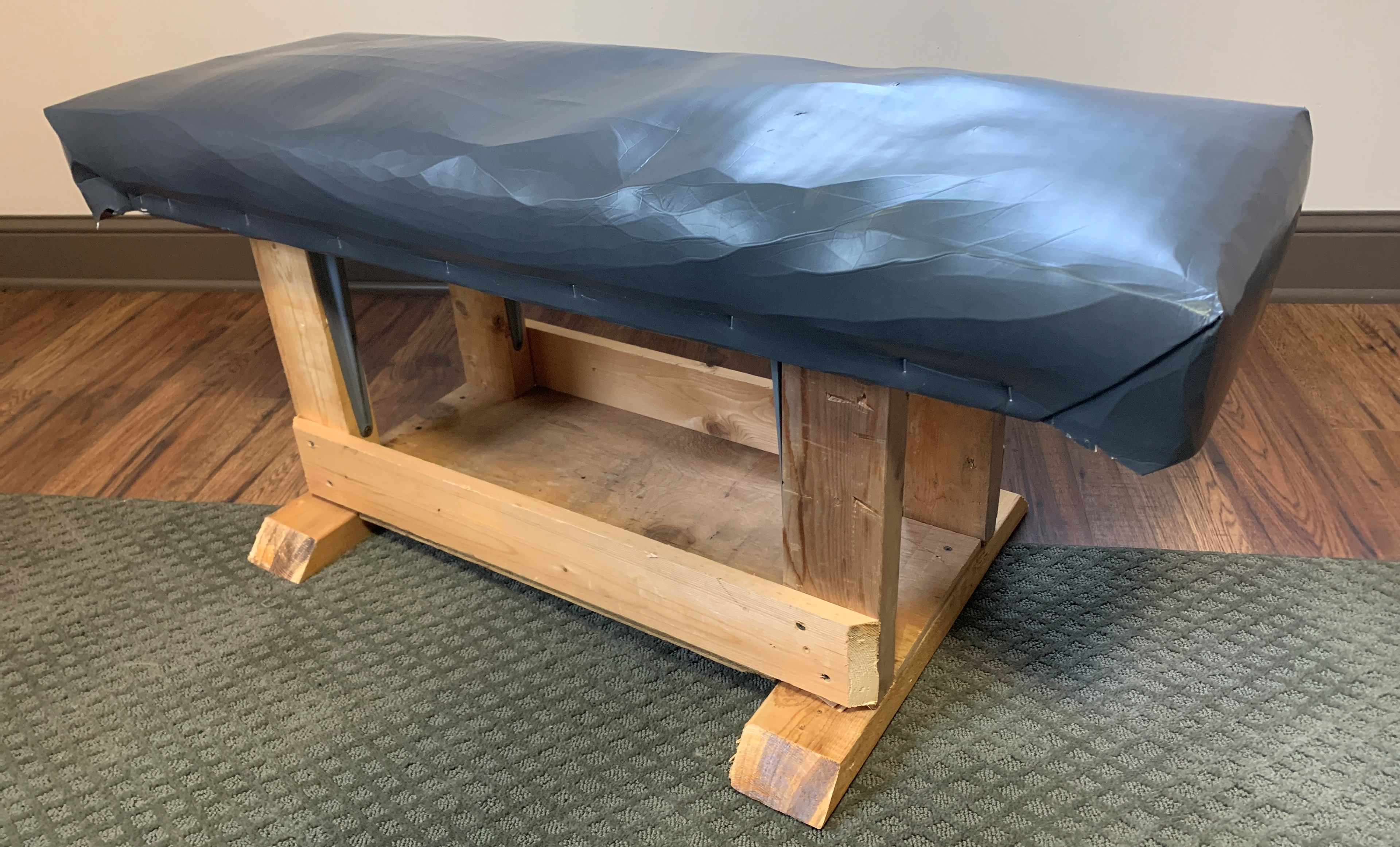 Seeking to improve upon our initial design, I began to assemble ideas of different functions and aesthetic inspirations that I would enjoy, and might appeal to others who found themselves similarly stuck at home during their workout time.
My target audience was home and apartment owners who do not have room for a separate workout area in their living space. To meet their needs, I sought to design a piece of equipment that could not only match a traditional workout bench for utility, but could double as a functional piece of furniture. My initial sketching was preformed in Procreate.
After some iteration, a basic design began to take shape. I then modeled a rough 3D sketch in Fusion 360, and imported to Procreate to add in details.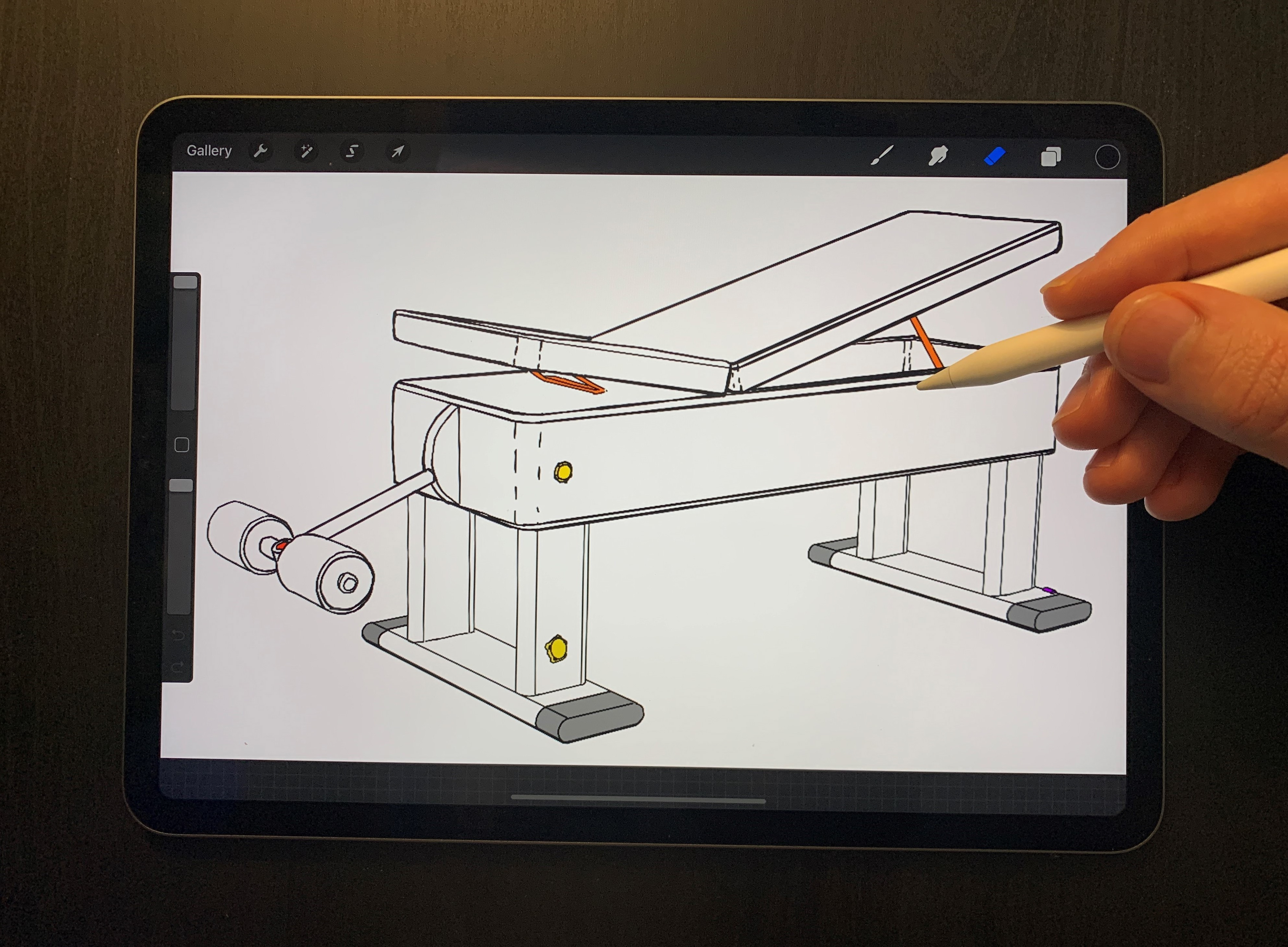 Following research into conventional workout bench design and a trip to my local Recreation Center to observe equipment in action, I sketched out the individual components of the bench. Realizing that my initial design constrained the width of the Leg Extension Machine beyond what was comfortable for the average user, I began iteration on potential alternatives, as shown below.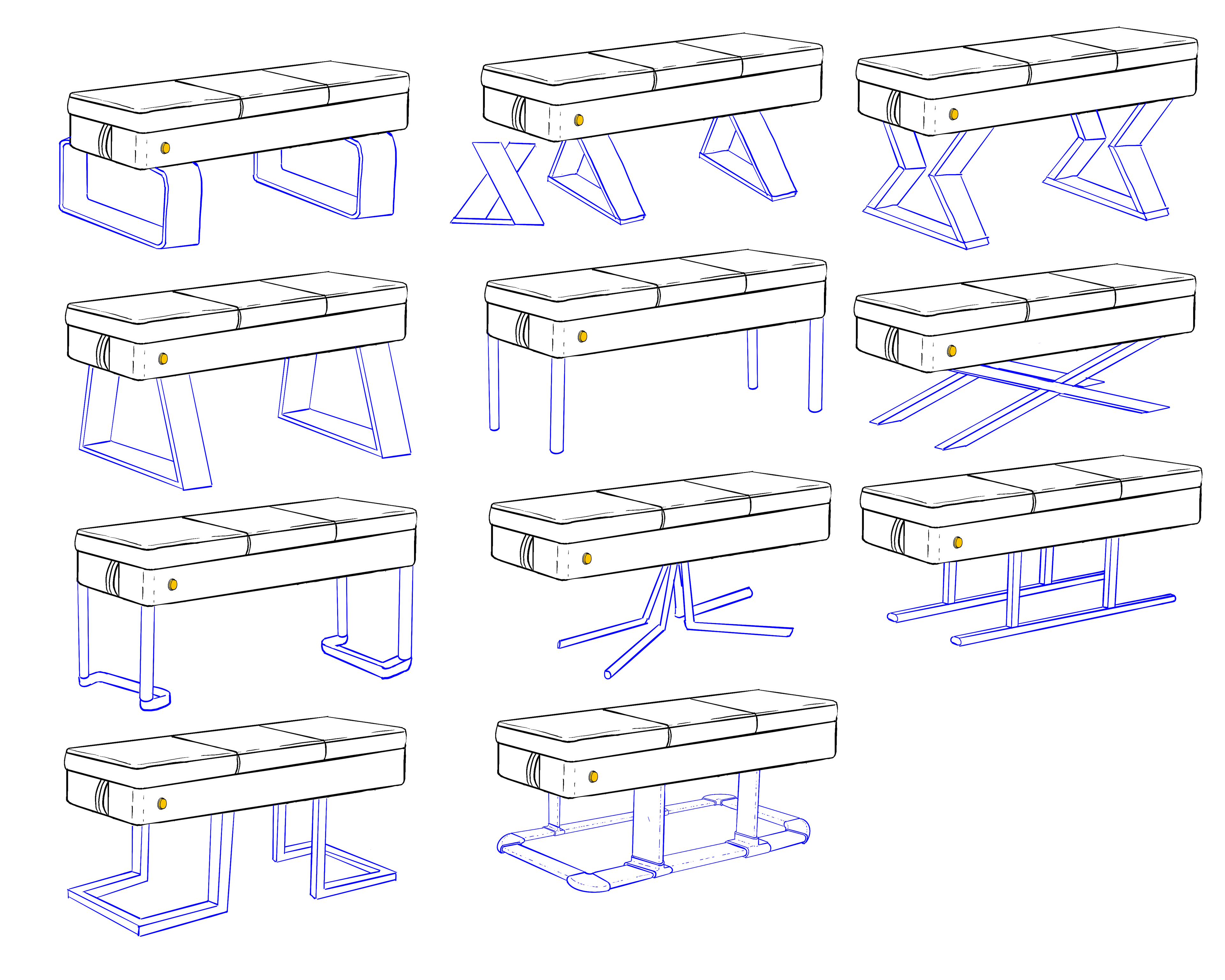 The final design was modeled in Fusion 360. During this process, a number of additional components were added to improve the bench, such as rubber grips on the bases, and dual-jointed hinges for the upper and lower seats. Once completed, dimension drawings were created for each of the components for use in manufacturing.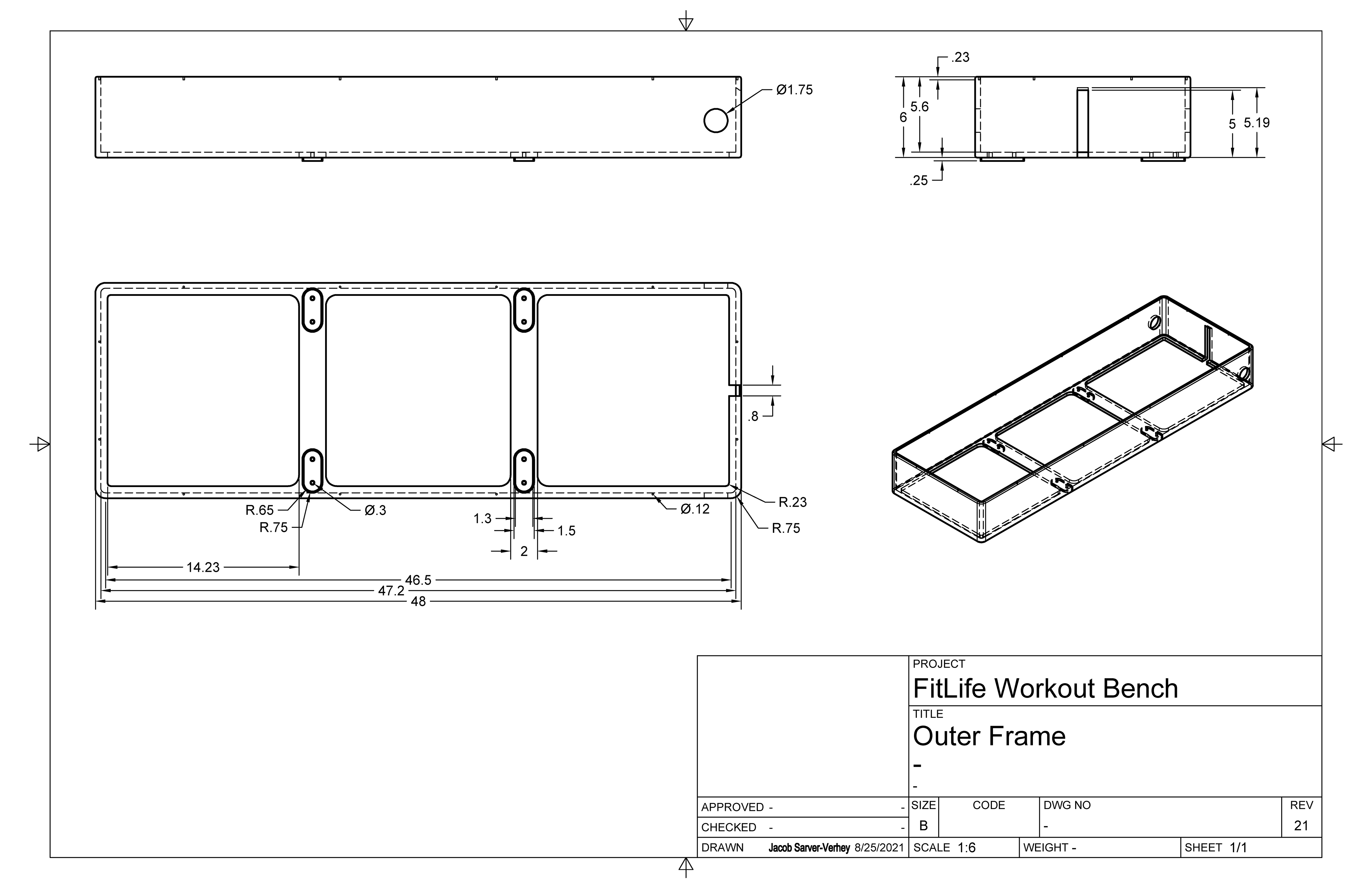 Importing the model to Blender, I made some final touches such as adding padding to the cushions and more detailed textures to the components. I also constructed a studio setting and a windowed corner to serve as backdrops for the renders.